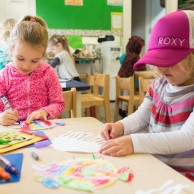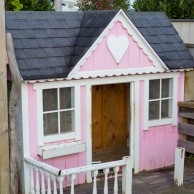 Our Philosophy
We celebrate aroha and fun! Going the extra mile is at the heart of Stepping Stones because we aim to be the best day care centre in Mt Eden! Our Auckland suburb is characterised by family, community and rich diversity, and we believe that everything that's good about where we live is also reflected in our kindy.
Primary caregiving for all ages of our tamariki allows us to give special attention to routines and care moments and where a strong sense of togetherness develops between the teacher and the child. Our centre rituals are true to our heart as they provide opportunities to celebrate the individual child and coming together as a centre whanau. The strong relationships that we build on love and respect within the teaching team, with our tamariki, our centre whanau and our centre community act as a solid foundation for us all to learn in and appreciate a high quality curriculum and inspiring environment. At Stepping Stones our tamariki build relationships with their peers that are long lasting and filled with meaningful experiences they have shared at the centre.
We have a strong vision and passion as a teaching whanau to provide a curriculum that that is rich in choice and variety. We believe in a balance between structured and free play learning that complements the individual interests, urges and dispositions of our tamariki and inspires and extends them in the curriculum areas. Te Whariki supports our curriculum vision of the holistic learning for each child. At Stepping Stones we believe it is our role to extend our children's knowledge and skills, their confidence and to foster a love of learning. We respectfully celebrate the diverse cultures within our centre and value our commitment to bicultural practise.
Our teaching team are articulate and committed to sharing our children's skill based learning journey and interests in a professional manner with their whanau. We actively encourage and help our centre whanau to be involved and celebrate with us in their child's learning journey at Stepping Stones.
The environment at Stepping Stones is a powerful third teacher. As a teaching team we take great pride in preparing environments that are open ended, thoughtful, lush and beautiful. Our environment offers a wide range of opportunities for tamariki to choose from.